Our Story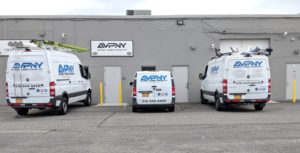 AV pros NY is the one stop solution for all your
AV & IT projects of any size in any industry.
Achieving the most complex of installations through efficient execution may be a
difficult task for some, however, AV Pros NY is a team of experienced technicians and
engineers that work in harmony with one another to easily achieve this exact goal.
From video conferencing to video walls, the company's primary focus is on
commercial suites & buildings, but keep in mind, there is nothing that we cannot
tackle. We have executed incredible AV/IT solutions in pre & post-construction
applications such as restaurants, bars, medical/education facilities, offices, and
residences.