AV pros NY is the one stop solution for all your AV & IT projects of any size in any industry.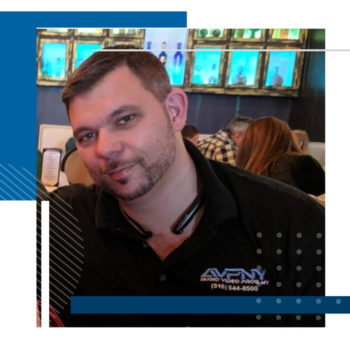 Demetrios Limbas
Founder/CEO's
AV PROS NY
Achieving the most complex of installations through efficient execution may be a difficult task for some, however, AV Pros NY is a team of experienced technicians and engineers that work in harmony with one another to easily achieve this exact goal.
We have executed incredible AV/IT solutions in pre & post-construction applications such as restaurants, bars, medical/education facilities, offices, and residences.