Residential Services

Our expertise in Home Automation allows us to give you control of your devices from anywhere. From lighting solutions, sounds systems, security and much more.
Sound Systems
Music in the living room? No Problem. Music by the pool? No problem. Enjoy your favorite music through state of the art sound systems that are controlled by any smart device. We have several different speakers and systems that will fulfill any desire. Speakers can be wall-mounted, in-ceiling, or beautifully disguised systems that will complement your landscape design.
.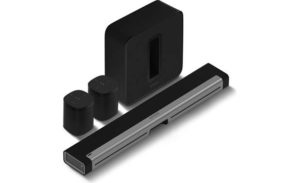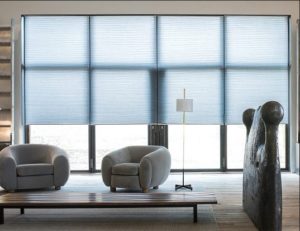 Lighting & Shade Control
Would you like your home to be well lit? Not a problem. Would you like to have the perfect mood setting for your entertainment events, whether it is a movie night, a romantic night or just a dinner? We have you covered! This can all be accomplished by the touch of a button on a smart device from anywhere. Let us know how we can design and install the personalized lighting and shade control system to satisfy your needs and to meet your budget.
Entertainment Systems & TV's
Let's bring the movies to your home. We cab set up an entertainment system in any room of your house, whether it is a movie room, the living room or the patio. Add a TV or projector and a surround sound system and voila! You can choose from all the variety of brands we carry to go as simple or extravagant as you want.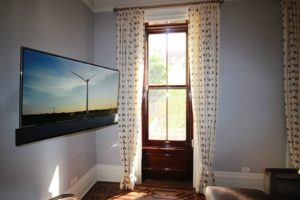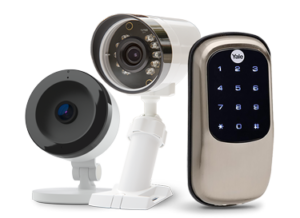 Security Systems
Security systems provide you convenience and peace of mind. Cameras around your home are the best way for you to keep an eye on everything when you are not there.
Ring doorbell systems allow you to see who's at your home from anywhere in the world and speak right through the device to the person ringing the bell.
Keyless deadbolts offer security and convenience. You have your own code to unlock and lock your door. You can even use your smartphone to do it!