AV Pros NY: The Leading Provider of Top-Quality Technology Solutions
AV Pros NY is a leading provider of top-quality technology solutions for both commercial and residential clients.
At AV Pros NY, where we are dedicated to keeping you ahead of the technology curve. Our services include top-quality solutions in digital signs, interactive walls, lighting and shades, climate control, entertainment systems, and video walls. We also provide services in phone and internet, distributed audio systems, nurse call systems, and life safety systems. Our professional team is equipped to handle any commercial or residential need, from video conferencing rooms to medical facilities. With our expertise in home automation, we can give you control of your devices no matter where you are. Contact us to experience the best in technology solutions.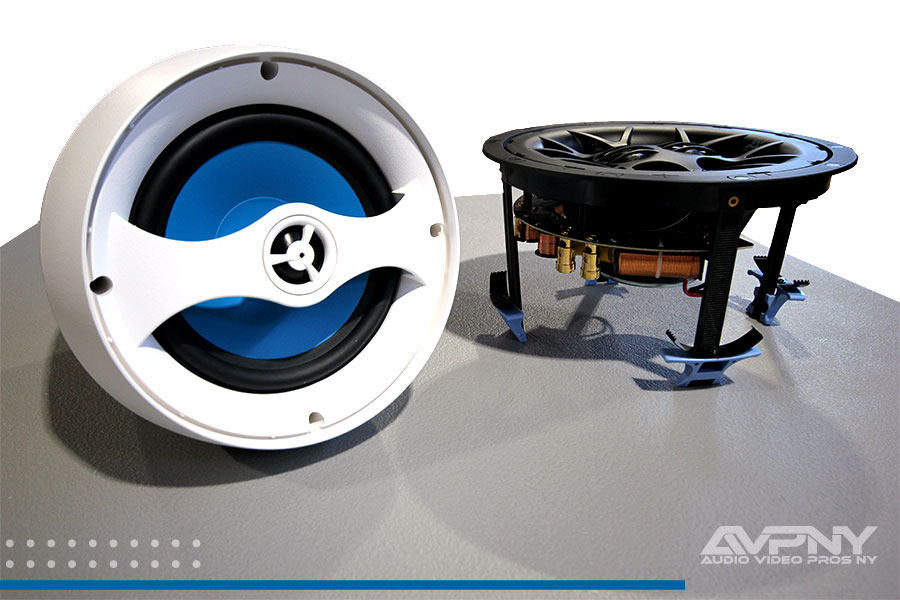 At AV Pros NY, we understand the impact that music and sound can have on customer experience, which is why we prioritize designing audio systems that fit the unique needs and budget of each business. Our solutions and installations cater to both small and large commercial locations, ensuring that every system delivers high-performance sound. Additionally, we offer state-of-the-art sound systems that are controlled by smart devices, with speakers that can be mounted on walls, in-ceiling, or even disguised to complement landscape design.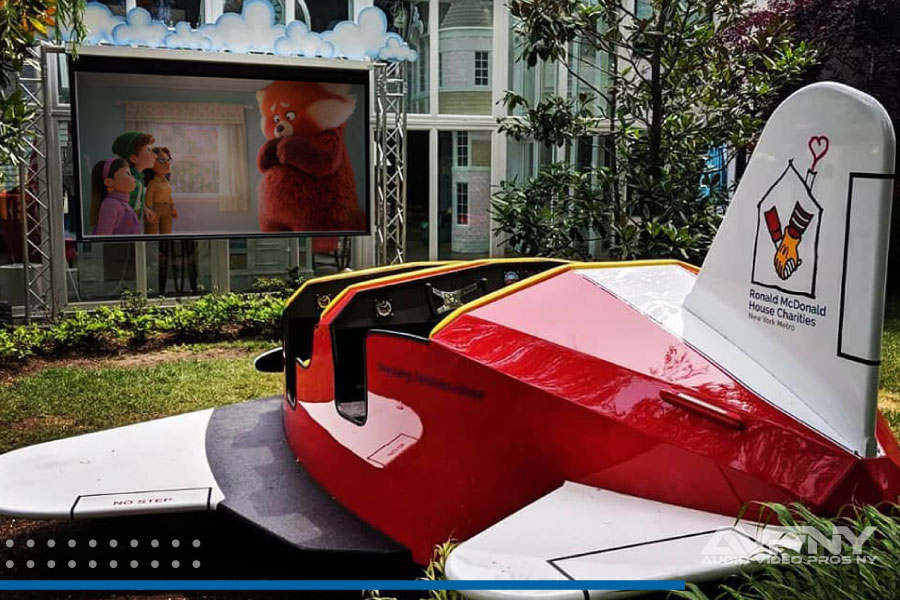 Using state of the art projectors and screens, you will be able to share crystal clear images with your customer or coworkers that will definitely catch their attention. We can design and install an entry level system all the way through very complex setups. Projection systems are used everywhere, including businesses, cinemas, educational institutes, health care facilities, and more. No matter your sector, we have a solution for you.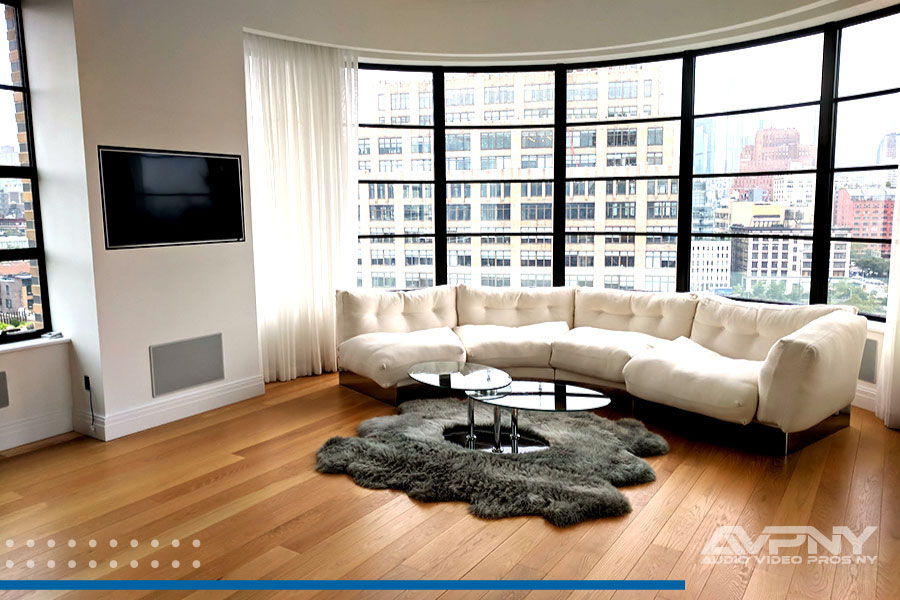 Would you like your home to be well lit? Not a problem. Would you like to have the perfect mood setting for your entertainment events, whether it is a movie night, a romantic night or just a dinner? We have you covered! This can all be accomplished by the touch of a button on a smart device from anywhere. Let us know how we can design and install the personalized lighting and shade control system to satisfy your needs and to meet your budget.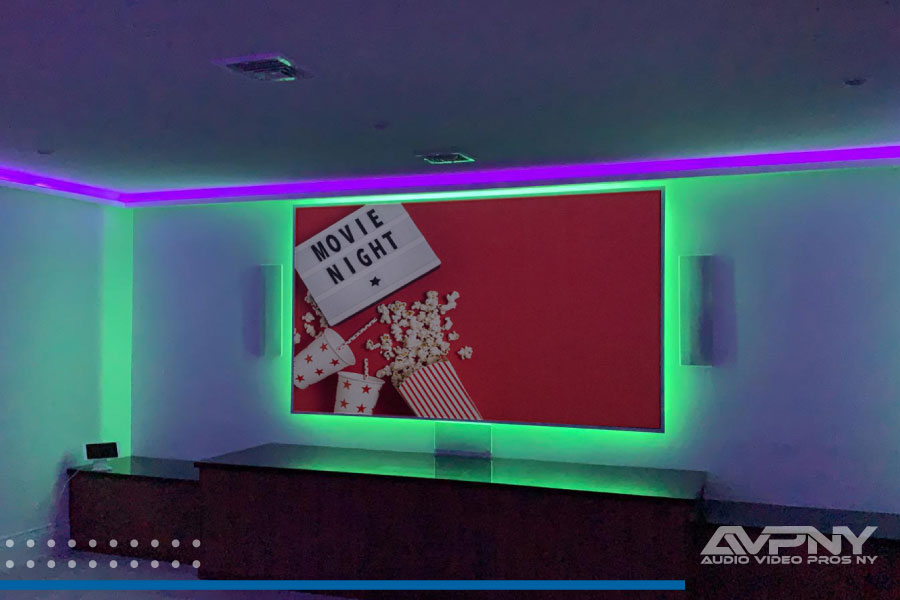 Entertainment Systems & TV's
Let's bring the movies to your home. We cab set up an entertainment system in any room of your house, whether it is a movie room, the living room or the patio. Add a TV or projector and a surround sound system and voila! You can choose from all the variety of brands we carry to go as simple or extravagant as you want.
Feel free to reach out to us via phone, email, or by leaving a message.
Our team at AV Pros NY is always happy to get in touch with you.
516-544-8500
877- 726-2234
Monday to Friday
9:00 am to 5:30 pm
Saturday by appointment